The notoriety of Keny Arkana is well established as she is unique in the French musical landscape and unites her audience. An entire artist, committed against social injustice, she has made it the breeding ground for music that speaks to people and has distilled its protest verses for almost twenty years.

Deeply humanist, she fights dogmas with her words and denounces in song, as on her last EP "Avant L'Exode" released on July 09, 2021. It includes everything that makes her success and her strength, current themes that touch straight to the heart, an authentic pen and an energy that is still intact.
More Info
In 2021, French rap finally became popular. The price to pay ? For some, the abandonment of utopias, of a certain hip-hop spirit. But beware of those who would like to reduce rap to an opportunist zumba: They have forgotten that this music remains the field of action of sincere, whole, rebellious artists. Keny Arkana, we have known for a long time, is one of those MCs with engaged speeches, but who never forgets the performance.
This rapper who "needs erasures in her field of vision" is an old-fashioned artist, she needs to scratch entire notebooks of rhymes and lyrics to finalize her compositions. Hip-hop fans discovered it with the 2005 street CD "L'Esquisse", soon followed by the debut album "Entre Ciment Et Belle Étoile", the genre of classic that marks a generation, with powerful tracks like "La Rage", overwhelming like "La Mère Des Enfants Perdus " and "Victoria". Two more volumes of "L'Esquisse" followed, the second album "Tout Tourne Autour Du Soleil", dozens of featurings, hundreds of concerts, always with the people's rage in her luggage.
Keny raps the street, where she finds "a real solidarity, real principles but also a lot of pain, souls dented by life". Charismatic, she nevertheless refuses starification. "I am not a guru, nor a prophet. (...) ".

Unlike others who live in the codes of the music business, Keny has other ambitions. The world is her home and she has never hesitated to hit the road, sometimes at the risk of making her supporters wait. And since L'Esquisse 3 released in 2017, Keny was rare. A world to explore, a life beyond music… Fortunately, she always ends up coming back to sound. (...) The first sign of Arkana's return was a fiery verse on "Heat", a track included in the Marseille platinum compilation "13 Organisé. "Invisible, from showbiz light years away", the Marseille first lady made her official comeback.
The album promised for nearly four years, "Exode", could not come without preparation: the era is trapped, it is the era of metamorphosis, of masked violence, of an epidemic which turns the life codes upside down. Keny Arkana had to find a new balance, that of independence. From her home in Marseille, where she has set up her studio, she gave her "silent cry as the night under a silver moon". The name of the project? "Avant l'Exode". Like the teaser for a major album (...).
Keny, " enfant des étoiles ", talks to ghosts and fights his demons. "If I hadn't had a battered life, I might not have been into rap." She speaks for her own people, for her city of Marseille, displays a humanist ethic and above all, offers us the expression of a unique emotion, that of a great artist. "Avant L'Exode", the shock came from Marseille.

This time for sure, Keny Arkana is back. It was the time.

Translation of Olivier Cachin's biography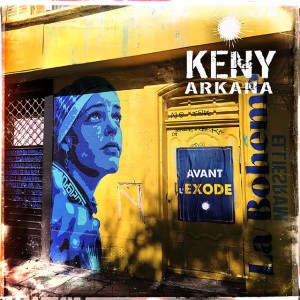 Keny Arkana - Avant L'Exode
2021 /
J'sais pas faire autrement
Viens mon frère
On les emmerde
Anomalie
Parole Vraie / Projecteurs
Comme un aimant
Les miens m'ont dit
Violence masquée
Boussole
En direct de l'asphyxie
Élan de vie
Enfant de l'insomnie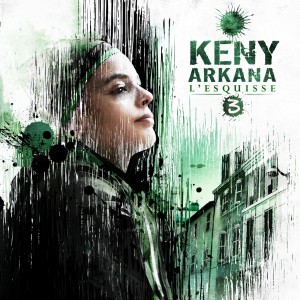 Keny Arkana - L'Esquisse 3
2017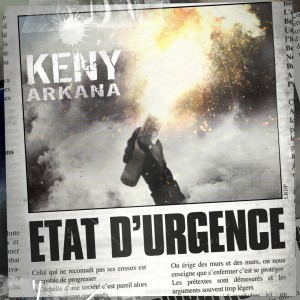 Keny Arkana - Etat d'Urgence
2016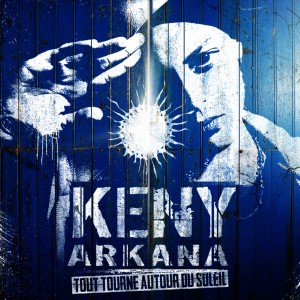 Keny Arkana - Tout Tourne Autour Du Soleil
2012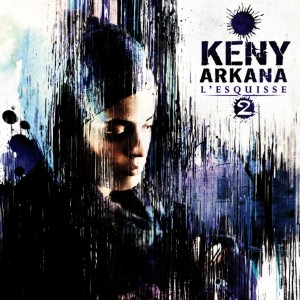 Keny Arkana - L'Esquisse 2
2011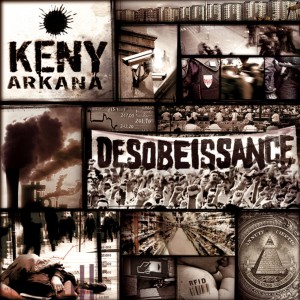 Keny Arkana - Désobéissance
2008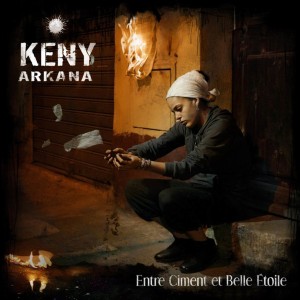 Keny Arkana - Entre Ciment Et Belle Etoile
2006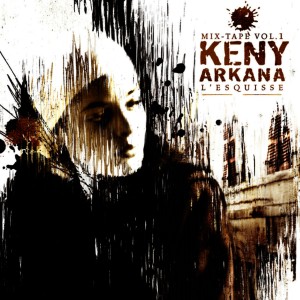 Keny Arkana - L'Esquisse (Mix-Tape Vol.1)
2005