Blaiz Fayah is the most exciting dancehall artist of his generation!
This Frenchman has met with enormous success around the world, which has already brought him to the South American, Caribbean and European dancehall stages.

Independent and unstoppable, his freshness and talent have pushed him straight to the top with several million streams per month thanks to hits like: Best Gyal, Bubble & Whine, Bounce it, Call The Police ... With millions of views on Tik Tok, his latest hit "Bad" (with Tribal Kush) went viral, accumulating tens of thousands of videos.
Followed by his dancers on stage, each of his live performances brings a crazy energy and happiness to the public. To summarize : Mad Ting!

To sum up: Mad Ting!
More Info
Blaiz Fayah is a dancehall artist, currently living between Paris and London.

Coming from musicians family, he is an author, composer and performer influenced by dancehall reggae, rap and afrobeat.

At his beginnings, he began with rap but soon turned to reggae, and very quickly he decided to compose only in English to disseminate his music and his ideas more widely.

He put all the chances on his side in 2012 and moved to London for several years then released "Made 4 It", where we find his multiple influences.
He established himself as the new revelation of dancehall reggae in 2017, with his hits "Call the police", "Slow whine", "Best Gyal" or even "Mama Cry", from his album "Level Up" (2018) . His flagship hits are then played by many DJs in clubs and more particularly in Caribbean where his music resonates in all parties.
In April 2020, Blaiz Fayah unveils "Mad Ting". An album where we find the beatmakers DJ Glad, Bmad, Mafio House and Charlan, with whom he has taken to making hits.

Unstoppable, he connects the hits, as with his last singles "Bad" (with Tribal Kush), "Bounce Hit" with DJ Glad, "Pilot" with Kybba and Limitless, "Secret Love" or even "10/10".
Blaiz Fayah ends the year 2021 with the 2nd volume of his mixtape "Mad Ting", a real ray of sunshine in the middle of winter. We find what makes the identity of the artist, a freshness in a style seems to have difficulty in renewing itself. In eleven tracks, the artist evolves between shatta hits and club tracks and draws his inspiration from dancehall, hip-hop or afrobeat.
Blaiz Fayah has already proven himself on the South American, Caribbean and European stages, where his freshness has met with real success. Accompanied by his dancers and full of energy, he will be on a European tour from March 2022!

Blaiz Fayah is well on his way to making the planet dance!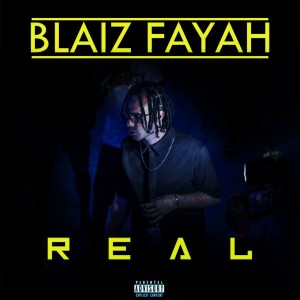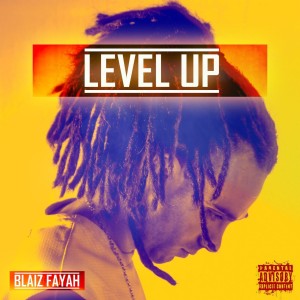 Blaiz Fayah - Level Up
2018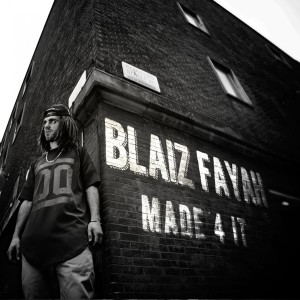 Blaiz Fayah - Made 4 It
2014