Nouveau Live - We Out Here - Online & On Air
Legendary soundsystem Channel One with an hour of trademark heavy selections.
Filmed by Tarsier Creative
https://www.tarsiercreative.com/
Filmed at Beavertown Brewery.
Streamed as part of We Out Here: Online & On Air - monthly online celebrations of live music, DJs and discussion.
Nouveau Vinyle "Revelation Revealed" Vivian Jones
Revelation Revealed - Vivian Jones. Produced by Channel One Sound System in 2020. Released 2021.
Record & Mixed at Jamtone Studio by D Mathers
A - 1) Revelation Revealed / 2) Version
B - 1) Raw Dub / 2) Riddim Section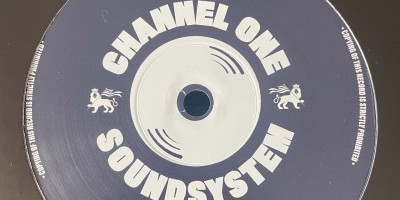 Nouveau Live "Notting Hill Carnival" 2020
The legendary Channel One Soundsystem took to the stage in 2020 at Kennington Studios.
Channel One played their first Notting Hill Carnival set in 1983 and they have played every year since.
Channel One fait partie des sounds systems "roots & culture" les plus respectés dans le Monde. Il est, avec Jah Shaka et Aba Shanti I, l'un des plus anciens sound systems de l'école anglaise.

Pierre angulaire et ambassadeur du dub, le duo composé du sélecteur Mickey Dread et du Mc Ras Kayleb diffuse ses messages conscients, ses sélections exclusives 100% vinyles et ses vibrations positives, avec ou sans son sound system "handmade", depuis plus 40 ans! De vraies légendes vivantes à voir en session en 2022.
Plus d'infos
Channel One Sound System est aujourd'hui l'un des sound systems reggae les plus connus et les plus appréciés d'Angleterre. Après avoir repris la direction du sound system de leur père en 1979, Mikey Dread (qui a fait ses débuts avec le sound system King Edwards en 1973) et son frère Jah T ont emmené le sound dans des soirées blues et danses locales. Mikey nomme ensuite le sound Channel One en hommage au légendaire studio Channel One en Jamaïque.
En 1983, Channel One a commencé à jouer au Carnaval de Notting Hill à Kensington, un des événements les plus célèbres d'Europe où les rues sont animées par des défilés et des fêtes, et en est devenu une des figures incontournables. Il y propage, chaque année depuis, des messages universels d'Amour, de Paix et d'Unité, pour le bonheur de milliers de spectateurs venus des quatre coins du Monde. Une redoutable machine à danser!
Channel One est aujourd'hui un duo composé de l'opérateur Mikey Dread et du MC Ras Kayleb, (devenu MC officiel du sound en 1996). Il joue une sélection unique de reggae conscient, de dubplates exclusives et de "steppas" exaltants. Un duo vétéran apprécié pour l'intelligence de ses sélections et l'énergie positive qu'il dégage. Ce sound system fait-main produit des basses riches et lourdes qui subliment les sélections 100% vinyles et toujours très pointues.
La mission de Channel One est de "faire tomber les barrières via la musique reggae". Il y est parvenu en voyageant et en jouant devant de nouveaux publics et lieux partout dans le monde. De L'Europe à l'Amérique du Sud, en passant par la Nouvelle-Zélande, l'Israël, ou encore la Turquie, le duo légendaire parcourt le globe en Dj Set ou avec son sound system d'une puissance de 20 Kw, depuis plus de 40 ans.
Durant la dernière décennie, Channel One a conforté sa place de référence du genre en remportant le Redbull Culture Clash en 2010 (battant Metalheadz, Skream et Benga), en participant au Culture Clash à la Wembley Arena contre Major Lazer, Annie Mac et Boy Better Know en 2012 et a participé à 5 tournées nationales soutenues par l'Arts Council aux côtés des Twinkle Brothers, Congo Natty et Mad Professor.
Dernièrement, Channel One a réédité certains vinyles de son catalogue et produit des originaux ("Revelation Revealed" avec Vivian Jones, "On A Stand" avec Sis Nya...) sur son label Channel One Records. En 2020, le duo participe également au rayonnement de la culture Dub dans le monde en participant à l'exposition "Dub of London, Bassline of a City" au "Museum of London", en y exposant notamment un de ses stacks.
Channel One a aussi effectué une résidence dans l'un des entrepôts les plus en vue de Londres - le Village Underground - dont les vidéos Youtube des sessions sont d'ailleurs devenues virales, et est aussi devenu résident mensuel sur la radio en ligne de Gilles Peterson - Worldwide FM.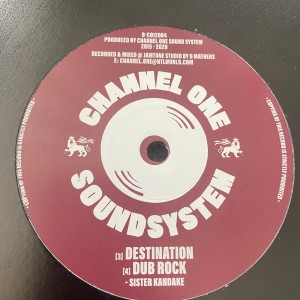 Channel One Sound System
2021 /
Danny Red - Where Have All The Rebels Gone
Sister Kandake - Destination
(2015 reedition)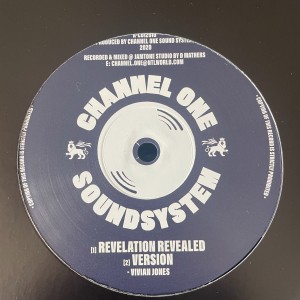 Channel One Sound System - Vivian Jones - Revelation Revealed
2021 /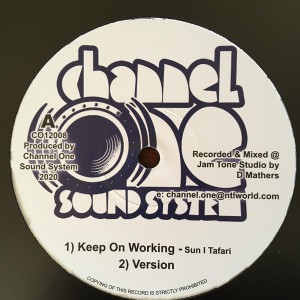 Channel One Sound System - Sun I Tafari - Keep on Working / Tashomi Balfour - Working horns
2020
Channel One Sound System - Sister Naffi-I - Hear Me when I call / Ras Kayleb - Each & Everywhere
2020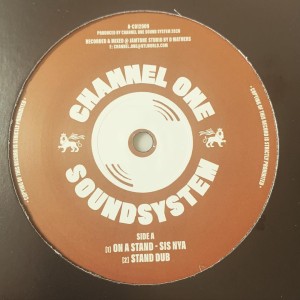 Channel One Sound System - On A Stand - Sis Nya
2020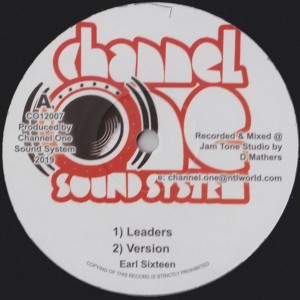 Channel One Sound System - Earl Sixteen - Leaders / Buttons - Leaders in Brass
2019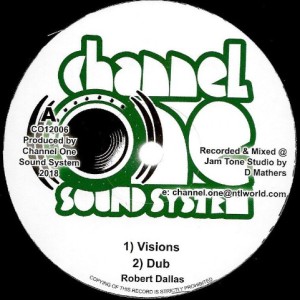 Channel One Sound System - Robert Dallas - Visions
2018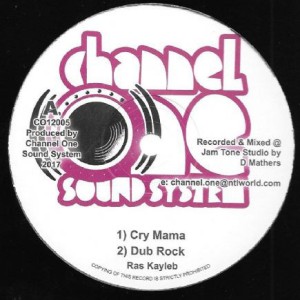 Channel One Sound System - Ras Kayleb - Cry mama / Chucky - Ras Tuffy Irie
2017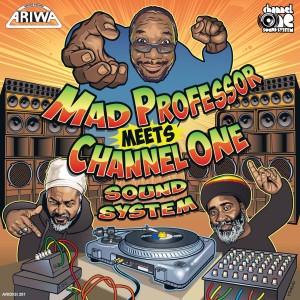 Mad Professor meets Channel One
2016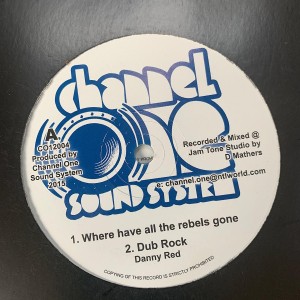 Channel One Sound System - Danny Red - Where Have All The Rebels Gone / Sister Kandake - Destination
2015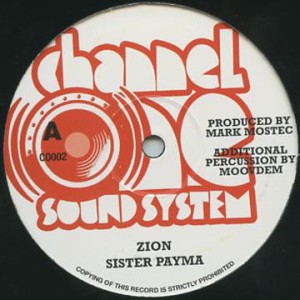 Channel One Sound System - Zion - Sista Payma
2012