Kabaka Pyramid the new headliner of Jamaican reggae, figurehead of the "Reggae Revival". Multi-talented hybrid artist, musician, sound engineer, producer and revolutionary lyricist, he multiplies hits and collaborations like on his last mixtape "Immaculate" with Federation Sound, released at the end of 2020.

Now accompanied by one of the world's reggae stars, Damian Marley, producer of the album "Kontraband", Kabaka Pyramid's music radiates across the world and advocates a spiritual upliftment with conscious and committed messages. With his band "Bebble Rockers" he will spread his unique style, skillfully merging the lyricism of hip-hop with the power, energy and melody of reggae, on European stages from autumn 2022.
More Info
Kabaka Pyramid is a hybrid artist (talented musician, lyricist, producer and sound engineer) straight from the streets of Kingston, Jamaica. Very young, he was as much influenced by the reggae of his native island as by the hip-hop scene. He first turned to hip-hop, rapping under the name "Ronny Pyramid" but also sang reggae under the name "Ini Kabaka". The name "Kabaka" comes from the Buganda tribe in Uganda, Africa, it means "King" and represents long term survival. "Pyramid" refers to the thousand-year-old pyramids of ancient Africa, and represents its desire for longevity in music, to bequeath its messages to future generations. Around 2009, while his lyrics became more conscious, he brought these two identities together and took the name "Kabaka Pyramid". Perfectly mastering each of the two genres, he moves from one to the other with ease and mixes them to perfection. Kabaka Pyramid today has a unique musical style and has made it his mission to guide future generations towards harmony and unity by spreading his powerful and spiritual messages around the evolution of consciousness.
Ultra-prolific, Kabaka Pyramid has released a powerful catalog over the years. In 2013, he was named "Revolutionary Artist of the Year" by the Jamaica Reggae Industry Association. Following the worldwide success of the single "Well Done" in 2015, Kabaka released his mixtape "Accurate" presented by Major Lazer and Walshy Fire, which met with immediate success among reggae and hip-hop fans. Then follow the Ep "Rebel Music" and "Lead the Way" with among others the hits, "Free From Chains", "Mi Alright" ft.Chronixx and "Warrior" ft. Protoje. Kabaka Pyramid has acquired both local and international recognition over the years. It ranks # 1 on the "Billboards Next Big Sound Charts Worldwide", is featured in many media (The Fader, MTV Iggy, Okayplayer, Reggaeville, Vogue, Billboard, BET ...) and is presented by many as a leader of the new wave of Jamaican reggae artists.
In 2018 he released his debut album "Kontraband" (Bebble Rock Music / Ghetto Youths International), produced by critically acclaimed Damian "Jr Gong" Marley. Featuring featurings with Chronixx, Protoje, Pressure Buss Pipe, Akon and of course Damian Marley, as well as singles like "Well Done", "Kontraband", "Borders", and the anthem "Can't Breathe", the album is already considered a classic of modern day reggae.
Kabaka Pyramid has performed and shone on the biggest festival stages (Reggae on the River (USA), Rebel Salute, Reggae Sumfest (JA), Rototom Sunsplash (ES), Musa (PT), SummerJam (DE), Reggae Sun Ska (FR), BoomTown (UK) ...) but also on Damian Jr. Gong Marley's "Stony Hill Tour" (30 shows / USA). This award-winning artist has developed a strong global fan base connected deeply to the messages of his music. He has scoured the planet with his excellent "Bebble Rockers" band and is recognized today for his exhilarating live performances.
Always prolific, he released at the end of 2020 his "Immaculate Mixtape" with Federation Sound which met with great success, as did the singles "Same Prayer" with Chronixx, "Loco Remix" with Agent Sasco & Bounty Killer, "Vision 2020" with Rebelution or still "Natural High" with MediSun. This year we also find him in the production of Victory Rock Riddim featuring Chris Martin, Romain Virgo, Gentleman, Alaine, StoneBw.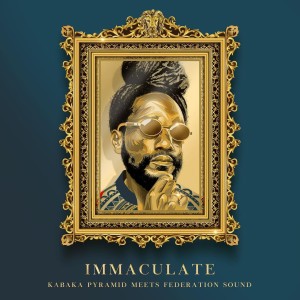 Kabaka Pyramid meets Federation Sound - Immaculate Mixtape
2020 /
Kontraband PT.2 feat. Damian Marley (Prod. Damian Marley)
General (Prod. 8track/Genius)
Trample Dem (Prod. SukuWard/Kabaka Pyramid/Hazzle Beatz)
New Step feat. Runkus (Prod. Steven Shirley)
Love Mi Bad (Prod. Young Pow)
Nice Up The Dance [Dubplate] (Riddim by Jeremy Harding)
Reggae Music [Dubplate] (Riddim by Jeremy Harding]
Stress Relief [Tun Up the Sound] (Prod. DJ Karim/Stainless Music)
Election Time (Prod. Kabaka Pyramid)
Mama Earth feat. Pressure BussPipe (Prod. Hazzle Beatz)
Babylon Fallin (Prod. One Time Music/Island Wav)
Babylon Fallin [Dubplate] (Riddim by Ward 21)
Doh Seh A Word (Prod. LMR Pro)
Ready (Prod. Jugglerz)
The Genesis (Prod. Brenk/Syrix)
Lyrics Above the Clouds [Dubplate] (Riddim by DJ Premier)
Feestyle (Prod. LMR Pro)
Grand Stand ft. MediSun & Royal Blu (Prod. Iotosh/Teflon Zincfence)
Energy (Prod. Izreal/Sonovic)
I Don't Care (Prod. Paris Lamont)
Tension feat. Dre Island (Prod. Teflon Zincfence)
Immaculate [Dubplate] (Riddim refixed by Kenny Meez)
Nah Go Change (Prod. Kabaka Pyramid)
Jah Alone feat. Jane MacGizmo (Prod. Teflon Zincfence)
So Much Love (Prod. Jungle Josh)
Never Trod Alone (Prod. One Time Music)
Believe (Prod. Tip God)
Kabaka Pyramid - Kontraband
2018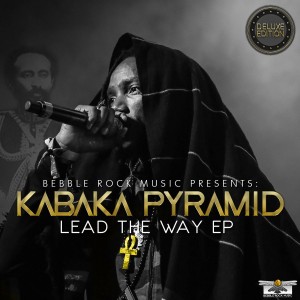 Kabaka Pyramid - Lead The Way
2013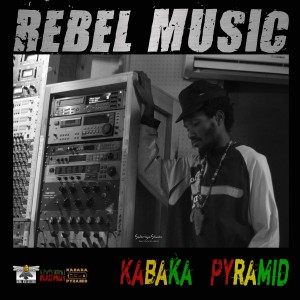 Kabaka Pyramid - Rebel Music
2011