From Trinidad to the rest of the world, Queen Omega, one of the richest voices in the world-reggae scene, is back to spread her conscious Caribbean messages. After touring the world and taking a scenic break to devote herself to creation, the Trinidadian artist is preparing for her comeback. She will unveil her multiple influences and authentic lyrics in her future album to be released in 2022!
In the meantime, she is offering her fans, the "Stars Align" Ep, a side-project firmly rooted in her roots and whose first singles are already available. Written and produced in Trinidad and Tobago, it highlights the island of calypso with afro-digital sounds.
More Info
Queen Omega is originally from San Fernando in Trinidad. Encouraged by her mother, she began appearing on local talent shows from the age of 9, wrote her own calypsos and even went so far as to rap on national television. She later sang backing vocals for producer Kenny Philips, accompanying many soca artists in the studio and on stage.
Raised in a musicians family, she quickly became passionate about reggae and dancehall music, but also grew up listening to soul artists like Aretha Franklin, Anita Baker and Whitney Houston, jazz and traditional music from Trinidad, foundations that will inspire her throughout her career.
Inspired by her Rastafarian faith, she also rapidly developed her writing skills and it was in the early 2000s that her career began on stage in Jamaica. She performed there with the Solomon Band for the Caribbean Music Expo, met producer Mickey D, who took her to London the following year for a first series of liveshows.

Queen Omega has now entered roots reggae history as a feminine icon, with her unique voice and precise, conscious messages. Her impressive discography began with the release of her first single in 2001 titled "Warning" featuring Sizzla and Buju Banton, quickly followed by her debut album "Queen Omega" (2002). Since then the artist never stopped to produce albums and hits ("Selassie I Know", "Love Each Other", "Me Beg Yu", "Keep The Faith", "No Retire", "Destiny" .. .) and has collaborated with many artists such as Buju Banton, Gentleman, Thomas Broussard or Manudigital.
On stage, Queen Omega marks a multigenerational public with her almost unlimited vocal performances that combine reggae, Caribbean, jazz and soul sounds ... but also by her authenticity, her energy and her undeniable presence. For 20 years, her unique shows have taken her to touring the world from North America and South America : Reggae Rising (USA), SNWMF (USA), Sao Paulo (BR), to Europe: JaSound (FR), Oland Roots (SE), ReggaeJam (DE), African Music Festival (DE), Dour (BE) to the southern Caribbean islands.
Over the past two years, Queen Omega has revealed herself in different ways, releasing many eclectic singles. The public thus rediscovered her on songs like "Dirty Minds", "My Flow", "Ready" "Tuff like Iron" ...

Before releasing her new album in 2022, Queen Omega unveils her side-project EP "Stars Align". Written and produced in Trinidad and Tobago, it showcases Calypso Island with Afro-digital sounds. Queen Omega uses the native patois to talk about everyday life 's topics, human nature and the intensity of relationships. An opus in which the artist leaves her comfort zone, a refreshing side-project with spicy and unexpected featurings.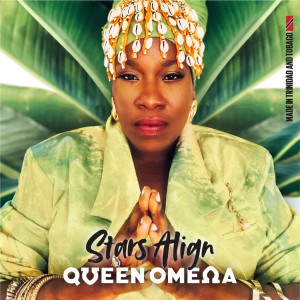 Queen Omega - Stars Align
2021 /
01 - Come Home (12/11)
02 - Falling Soldiers (12/11)
03 - Free (22/10)
04 - Hard to Believe > watch here <
05 - Future (Level Up)(12/11)
06 - Natural > Watch Here <
07 - Number One ft. Stonebwoy > watch here <
Queen Omega - Together We Aspire, Together We Achieve
2012
Queen Omega - Revolution
2008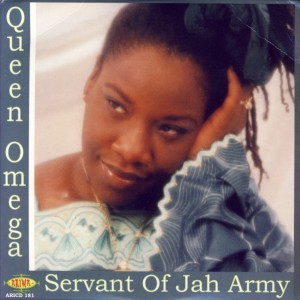 Queen Omega - Servant Of Jah Army
2008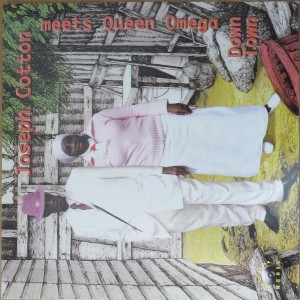 Joseph Cotton Meets Queen Omega – Down Town
2006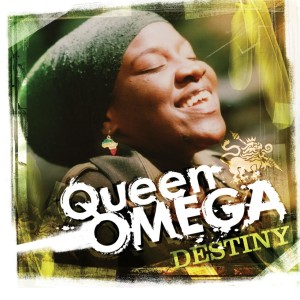 Queen Omega - Destiny
2004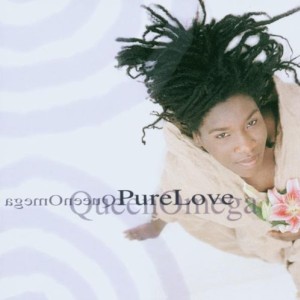 Queen Omega ‎- Pure Love
2003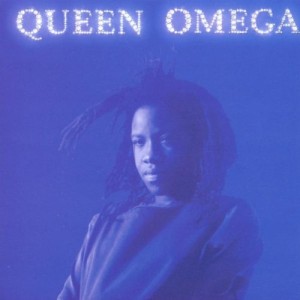 Queen Omega – Queen Omega
2002