Young Warrior, son of the legendary Jah Shaka, stands out from other producers thanks to a strong artistic identity at the crossroads of music genres, between roots reggae with conscious messages and modern rhythms.
For many years now, with his sound system or as a DJ Set, he has performed all over Europe, offering next-generation shows: fresh and energetic, always with exclusive dubplates in his pocket.
More Info
Young Warrior is son of the historic dub legend Jah Shaka. Playing out for numerous years all over Europe he has developed his own unique sound generating a following all over.

The Young Warrior has worked as a producer for many years now working with the likes of Jah Shaka, Gussie P, Mafia & Fluxy, Ras Muffet and many more. He has recorded soon to be released tracks with ever rising UK female artist Lexxy and South East London's well known Rockaway, Sandeeno, Sister Beloved and many more to be added to his list. Many of the Young Warrior's productions have been played by sound systems like Iration Steppas, Jah Voice, Tabot sound and most of all the great Jah Shaka sound system.
In August 2006 the Young Warrior gave a special one off interview for the BBC on BBC Three counties radio with Ras Kush of which gained listeners all over the world tuning in to hear the Young Warrior talk personally for the first time in this one away interview.

In 2011 Young Warrior was asked to represent UK dub reggae culture on BBC 1Xtra for black history month on Mistajams 'Daily Dose' programme to be entitled 'The Daily Dose Of Dub'; which saw him talking about his various experiences begin the son of Jah Shaka & also explaining an introduction to dub music for 1Xtra's fellow young listeners.
In 2011 after many years of demand Young Warrior launched his very own build sound system at Dubwise Festival 2011 alongside King Alpha Sound System at the Brixton Mass music venue in London's Brixton. Since launching his sound system he has played alongside many big well known sound systems such as Iration Steppas, Jah Tubbys, Jah Youth, Channel One, King Shiloh & many more. One of his sound system career pinnacle points so far was to Launch now Birmingham's biggest premier dub sound system event, OneDub at the Rainbow Warehouse. This night would be the very first time taking his full sound system on the road for the very first time & taking over such a massive space alone. In March 2013 Young Warrior takes part in one of, if not the biggest Dub 3 day festivals in the UK rightly called 'The United Nations Of Dub Weekender' in Wales.
The Young Warrior's DJ sets of which he started his public career taking him far & wide has a very new however old school sound playing roots & culture dub music from the 70's till now in the traditional Shaka warrior style connecting with the elders who attend Shaka dances but also with the younger and new generation so they can also get a piece of his own musical message.
His latest album, 312, is the result of encounters on the road and sounds inspired by his tours. He still continues to devote time to production today, with previously unseen collaborations with Congo Natty, Willie Williams, V.I.V.E.K. or Sly & Robbie and is about to release new productions like "master's choice".
With all of his encounters and rich in his diverse experiences, his message of love, peace and respect continues to reach fans around the world. Very active on the social networks, he also puts his notoriety at the service of fights close to his heart such as the fight for human rights and against racism.
Today, thanks among other things to a fundraising carried out largely on the networks and to the massive relay of the latter, Young Warrior is actively working on the reconstruction of his sound-system which had been stolen spring 2021, to comeback on European stages soon ! Look out for the Young Warrior spreading his own special message to the people all over the world!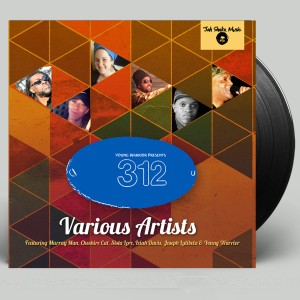 Young Warrior Presents 312 – Various Artists
2017 /
1 – SISTA LORE – SHOW ME THE WAY
2 – YOUNG WARRIOR – SHOW ME THE DUB
3 – JOSEPH LALIBELA – TRODDING
4 – YOUNG WARRIOR – TRODDING DUB
5 – IZYAH DAVIS – REVELATION TIME
6 – YOUNG WARRIOR – REVELATION TIME DUB
7 – YOUNG WARRIOR – BORN & RAISED
8 – YOUNG WARRIOR – BORN & RAISED DUB
9 – MURRAY MAN – ROOTS MUSIC
10 – YOUNG WARRIOR – ROOTS MUSIC DUB
11 – CHESHIRE CAT – NOT HARD TO BE HUMBLE
12 – YOUNG WARRIOR – NOT HARD TO DUB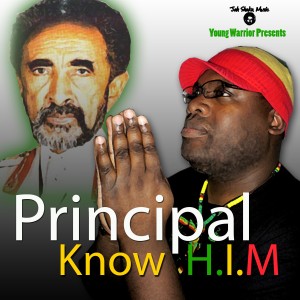 Young Warrior Presents Principal – Know H.I.M
2014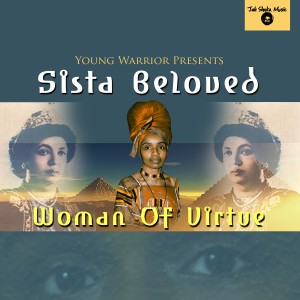 Young Warrior Presents Sista Beloved - Woman of Virtue
2014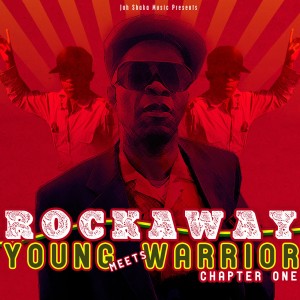 Rockaway meets Young Warrior ‎– Chapter One
2010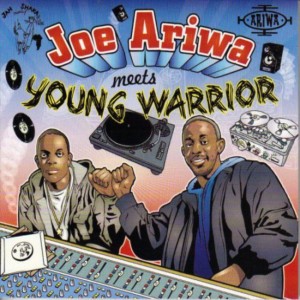 Joe Ariwa meets Young Warrior
2009